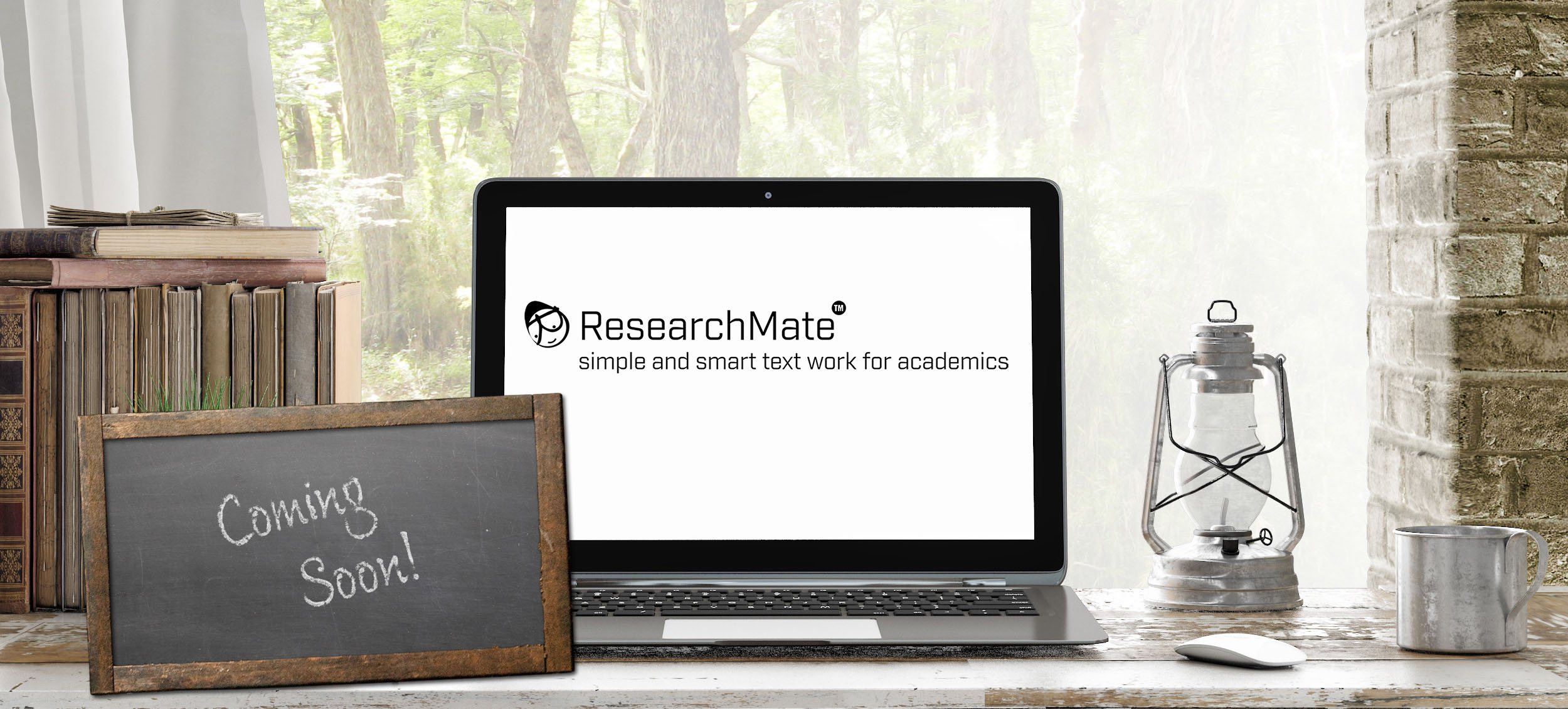 Tough being an expert these days?
Bring order and simplicity to your work – connect to the researchers' best friend – ResearchMate™
ResearchMate helps you reduce information, capture essentials – and you will have full control of your sources – in one place!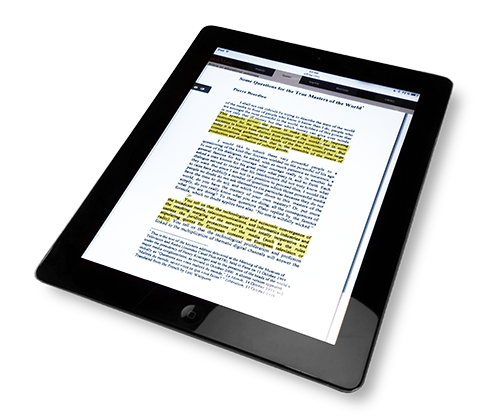 How?
In the digital workspace you'll find your own peaceful sanctuary. ResearchMate™ helps you systematically reduce the essentials from the digital text flow, and to keep order among your sources and create an archive of your work based on the articles you really used.
Sign up for a free month trial and/or news about ResearchMate™
About us
A tool born out of frustration
ResearchMate™ is initiated by me, Carina Carlhed. I am a researcher that searched for an effective tool to help me sort and process all the digital text, which I am supposed to overhaul when summarizing the state of the art in my research field.
For years I was storing files at different places, on my computer at work, and on the private laptop and I read and annotated articles on my Samsung tablet on the bus. But, all my efforts to be more digital and effective created a constant feeling of not having things under control or doubt of the degree of systematic process of my readings.
I started to search for useful tools and believe me, I have tried many promising programs, but often I have given up when I saw the thick manuals or when I realized that I would need to take a course to learn how to use it.
There are too many complicated programs with many "smart" features, but which I haven't had the time or energy to grasp. All I needed was a simple tool, that I could use instantly, which could help me keep track on my sources, to help me overview my workflow and articles that I planned to read. I also deeply wished that I could find a tool that helped me withdraw the essentials from the text and keep it in one place, where I easily could find it again.
In the end I realized that the only way to get this is to create it myself. My partners in ResearchMate™ Simon and Ahsan, were the ones I first talked to, in order to find out if it was possible to create such a tool. Fortunately, they believed in the idea. After taking the idea to the business incubator Uppsala Innovation Centre www.uic.se/en, we were admitted to their Business Start Up Program.
I hope you will enjoy ResearchMate™ as much as I do and that it will bring you a sense of relief – that ResearchMate™ is strengthen your work with the important systematics and sense of control that so many are searching for.
You can spend your energy on other things now or be more effective – that is your choice. Good luck!

Uppsala Innovation Centre (UIC) is one of Sweden's leading business incubators and has been ranked the world's 10th – and Europe's 5th – best business incubator with a university connection by UBI Global 2015. UIC provides qualified advice and support for entrepreneurs, scientists, innovators and management in their efforts to commercialize their ideas. Nine out of ten UIC alumni companies remain active in the market today.

UU Innovation accelerate the global impact of world-class research. As Uppsala University's designated body for accelerating the impact of its research and realising its benefits, UU Innovation pave the way for business and industry collaboration. They focus innovative forces, not only to commercialise new business concepts but also to boost human resources and social capital so that society at large also profits.